Are you looking to beautify your home?

​Discover the organic beauty found in solid hardwood furniture.
We are Beaver Hardwood...
Once you see the dedication and skill that goes into building your furniture you'll know why we can make a personal promise to back your investment and exceed your expectations.

There is unmistakable pride that comes with owning quality hand made furniture. Be inspired with virtually limitless options and create a piece that's exclusively yours.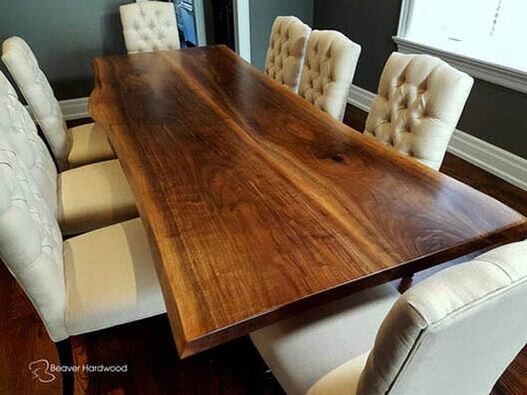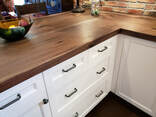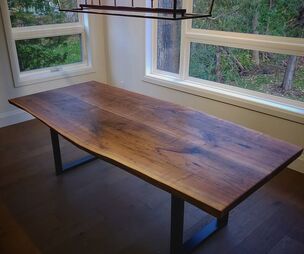 What you'll get...
​ √ Gathering place to create memories and enjoy quality time with family and friends
​ √ Organic beauty suitable for any décor and guaranteed for a lifetime
​ √ Custom, one of a kind artistry, the focal point in your home
​ √ Pride in environmentally responsible, hand-made furniture
​ √ Durable, easy to maintain, worry free
​ √ Generational heirloom quality furniture that is made to last
√ Wow factor!
What our clients are saying...
Amazing work, well represented - thank you
BEAUTIFUL wood pieces very finely made by true craftsmen would definitely recommend these guys!!
Elliot DeFluri - California, USA
The fit and finish are superb. I really like the natural look, it is smooth to the touch and full of character... I'm very happy with my table.
Client NaKenneth L - Toronto, Ontariome
It was certainly a bit nerve racking buying "online"... Mark made me feel as comfortable as possible, and I was extremely satisfied in the end.
Andrew Baron - Connecticut, USA
Beaver Hardwood strives for a loyal and long lasting relationship with their customers... I will certainly be using them again in the future!
Leigh Lewis - Ontario, Canada
We've had our table for about one year now and are very happy with it. We are in fact getting a custom Maple Desk made now for our office.
Arjun Krishna - Ontario Canada
We selected Beaver Hardwood because Mark was very prompt and never pushy. He kept us in the loop and delivered the spectacular table on time.
Paul Koziorowski - Ontario, Canada
...from sending pictures of the slabs for our approval, to fabricating the custom legs, sizing, and delivery to our schedule - we couldn't be happier.
100% professional, and amazing craftsmanship. - created exactly what I had envisioned, right down to the beautiful, almost 3D-looking woodgrain.
Lawri Williamson - Arizona, USA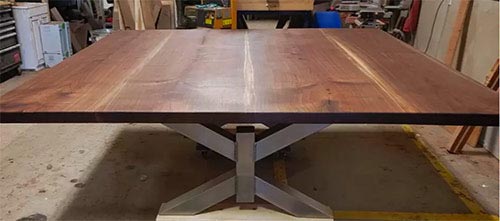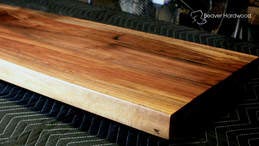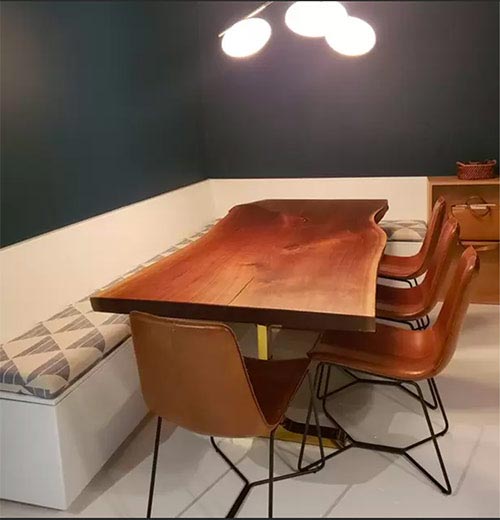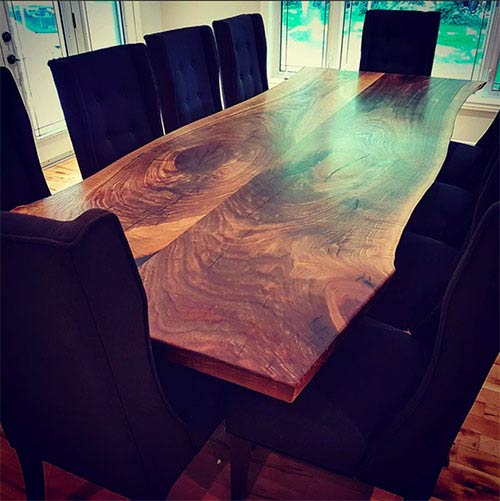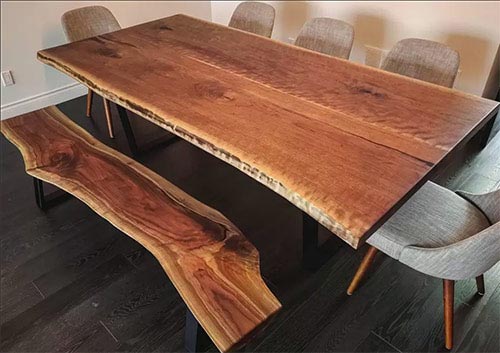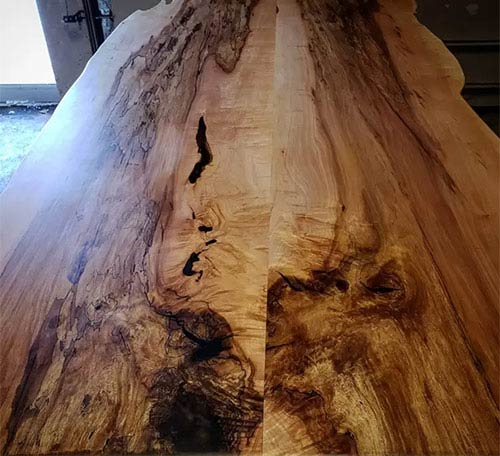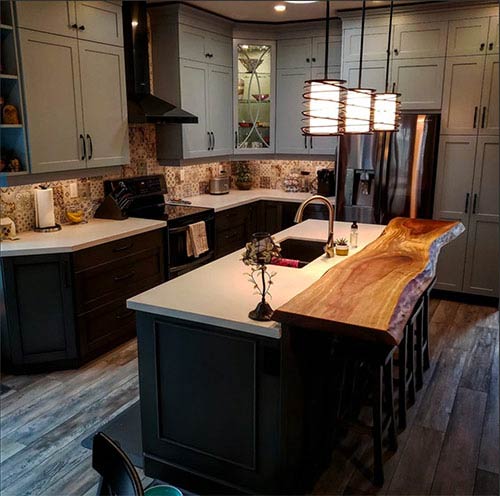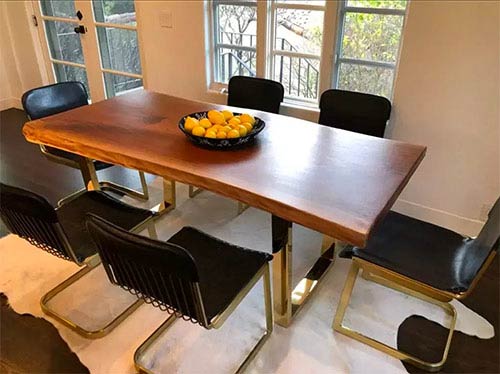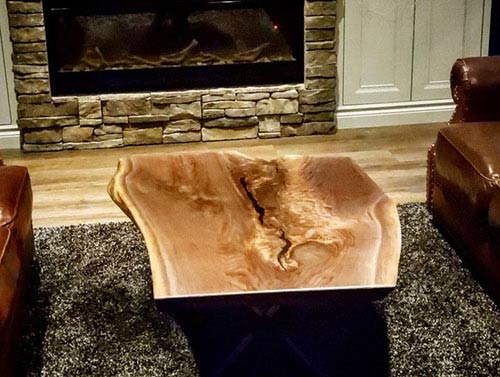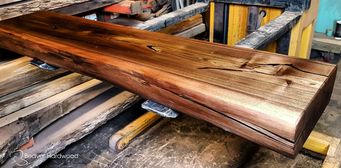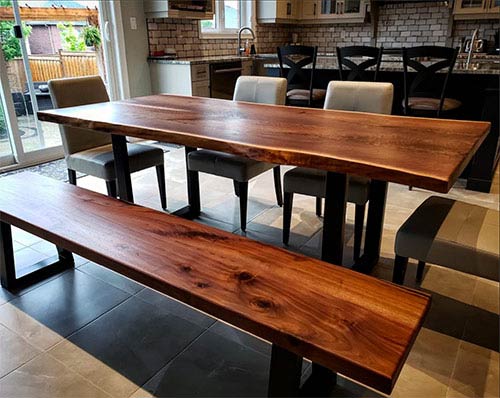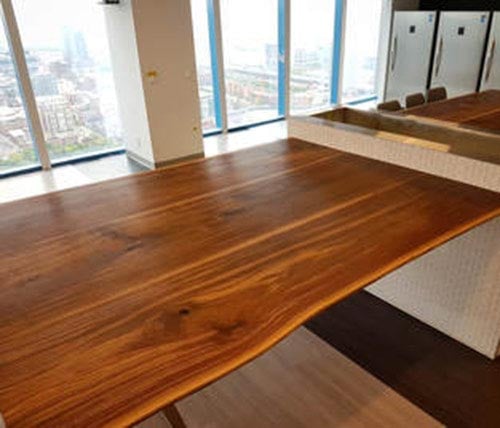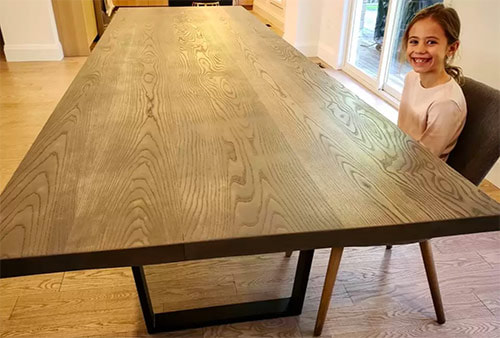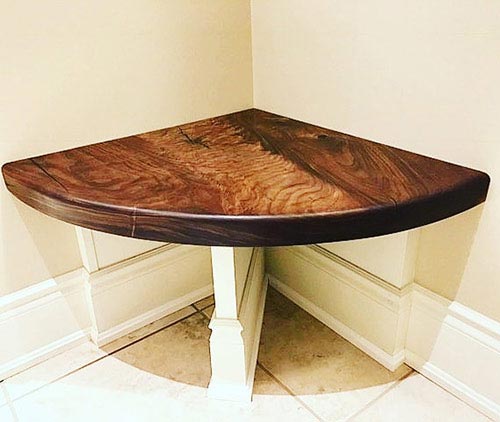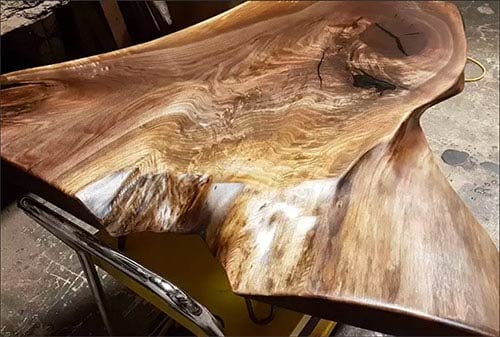 Why Live Edge?
​Live Edge or Natural Edge furniture embodies the preservation of solid wood in its natural form. It showcases both imperfections and unique characteristics as living works of art. You will be inspired by intriguing natural deviations offering individuality to suit your unique style.

​​The global demand for these limited natural resources is increasing. Invest in the exclusivity of your own organic piece of history and treasure it for a lifetime.


Design & Consultation Service
Finding the perfect blend of functional and aesthetically pleasing furniture that enhances your home can be a challenge. We offer expertise to achieve your ideal custom furniture design through collaboration, confidence and ease.
COMPLIMENTARY CONSULTATION
Design consultations are the perfect opportunity to review your specific requirements when it comes to style, colour, size and characteristics. We offer a complimentary design & consultation service online, in-person and by phone which provides you with a simple design concept 3D drawing and answers to any questions to get you moving in the right direction for your project.
TYPICAL RECOMMENDATIONS
√ Conceptual design inc. table, legs and chair placements
√ Slab characteristics, subtle/funky both live/straight edges
√ Leg style, colour incl. limitless metal or hardwood options
√ Typical and maximum seating accommodations
√ ​ ​Comprehensive maintenance and care overview
Live edge tables made with premium Canadian black walnut wood slabs