"live edge build process... our virtual Woodshop tour"
If you come and visit our Woodshop I'll give you a tour. I'll explain how we got started, where we get our hardwood and why we're the best choice to build your custom wood furniture. Logistically an in-person visit isn't always possible so I've outlined below a virtual Woodshop tour to walk you through our table top build process and highlight the value of handcrafted heirloom furniture.
Hardwood Selection
Our salvaged black walnut logs are accurately milled and kiln dried to produce superior quality furniture grade hardwood. Our selection is in constant flux, each piece offering unique characteristics and beauty.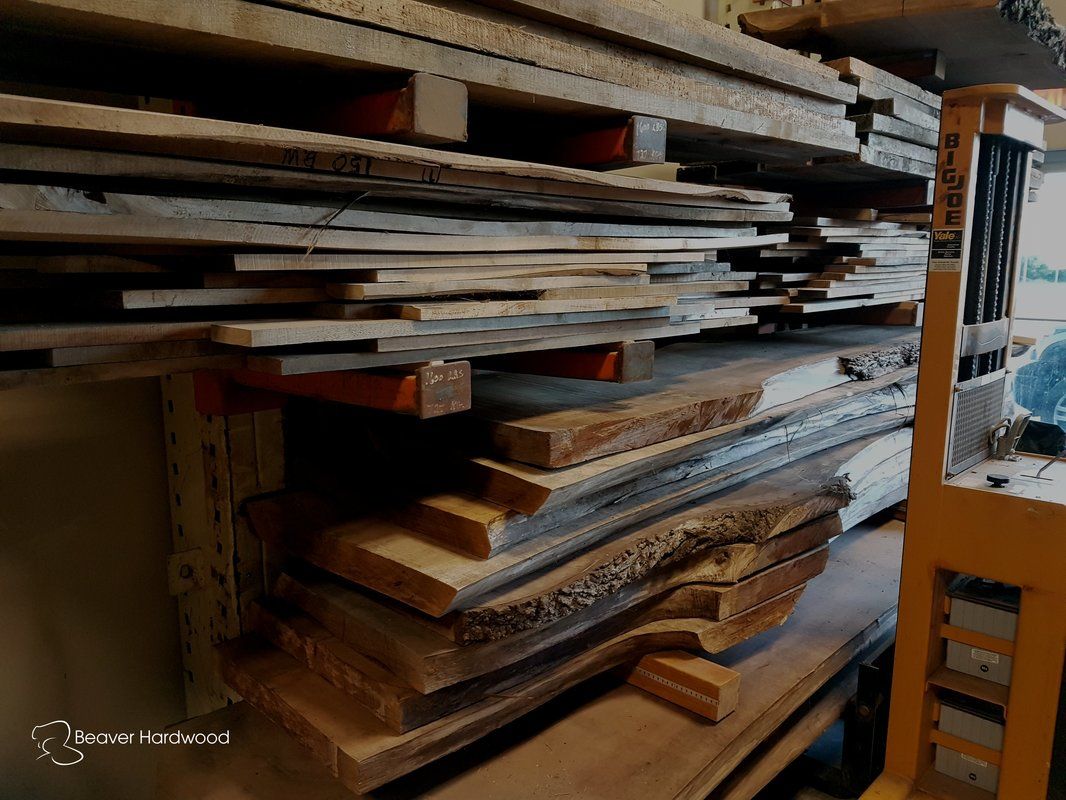 Conceptual Design
When taking on a new projects it's a good idea to ensure everyone is on the same page. Each build starts with a 3D design to match your specific dimensions and ensure a perfect fit every time.
Milling the Slabs
​Milling rough lumber involves making it flat and smooth. Traditional methods aren't practical when working with large scale slabs so we have invested in large scale specialized equipment . Our unique methodology allow us to produce consistent high quality results.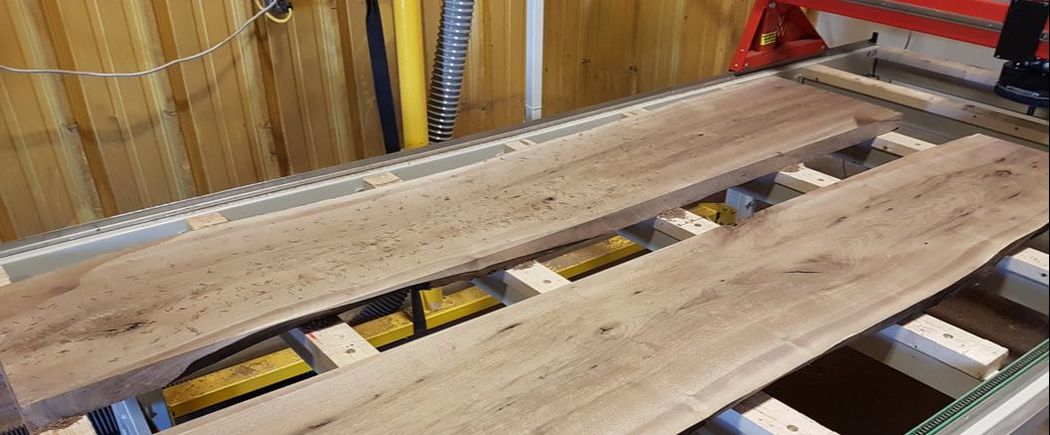 Joining the Slabs
When joining large scale slabs together we use a panel saw. The precision of this specialty saw provides the perfect edge for a seamless "nearly invisible" joint between the slabs.
Epoxy and Stabilize
Large wood slabs will inevitable have an imperfection, to deal with this we permanently fill and bond the wood with tinted marine grade epoxy. The epoxy highlights some beautiful characteristics with embellished features especially in extreme cases.
Sanding and Finishing
Our unique sanding process produces an extremely detailed and highly defined wood grain in the finish. This is further enhanced by the organic oil and wax which maintains the authentic character and colour.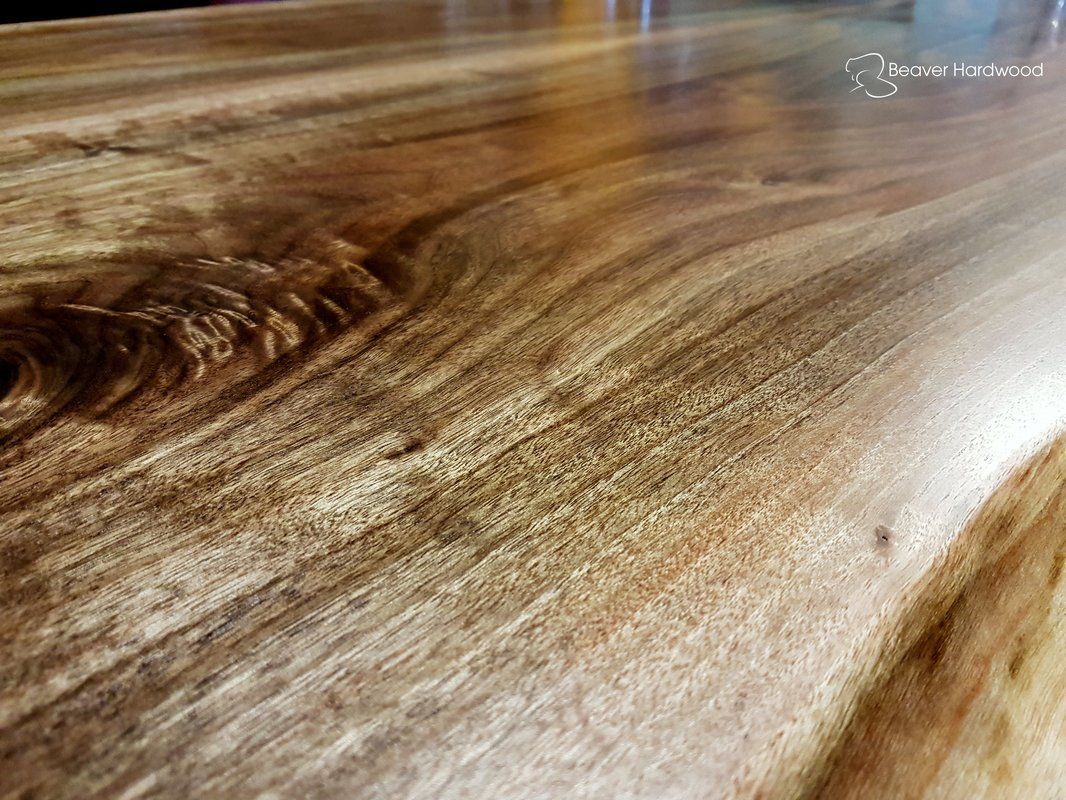 Salvaged, technologically refined hardwood slabs preserved in methodically handcrafted heirloom furniture. Exclusively made for you without compromise, that's the difference Beaver makes...
Live edge tables made with premium Canadian black walnut wood slabs